Bishop Sutton Community Library
Bishop Sutton Community Library is based in the Link, formerly Bishop Sutton Methodist Church, staffed by volunteers and is part of the Libraries West consortium of public libraries. The library is supported by Stowey Sutton Parish Council and the Bath & North East Somerset Libraries Service. Users of the library are able to borrow books from the stock supplied to the library by B&NES and reserve books from the Libraries West catalogue, which will be delivered to the library for collection. There are also second hand books for sale, refreshments & cakes and wifi internet access. The library will be open twice a week, on Thursday afternoons, from 2 to 4.30 and Saturday mornings from 10 to 12. Keep up to date with Library news by 'liking' the Facebook page.
Agenda
View the latest Bishop Sutton Community Library Sub-Committee agenda below or Click Here to download it. Note that the latest agenda is usually posted about a week before the next meeting.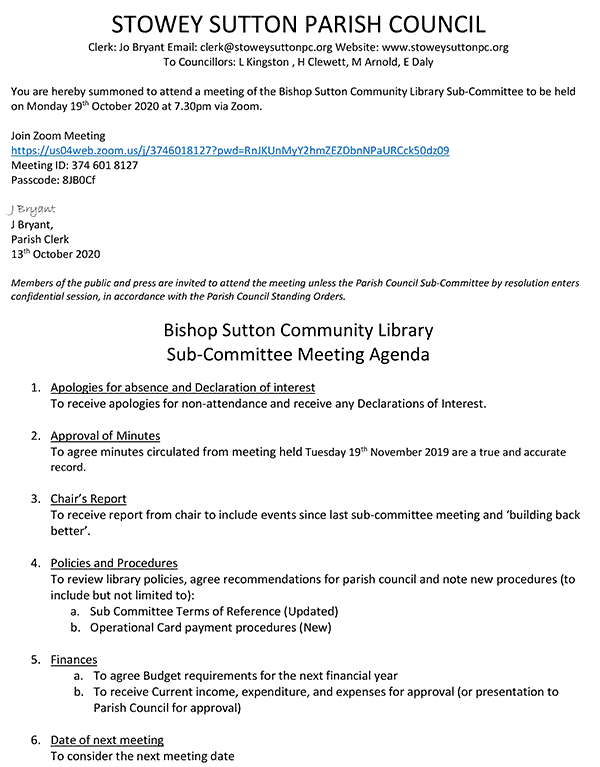 Minutes
View the draft minutes from the latest meeting below. Note that these minutes are usually posted about a week after the meeting is held & are not confirmed until the following meeting. The confirmed minutes are available below.
Click Here to download older minutes.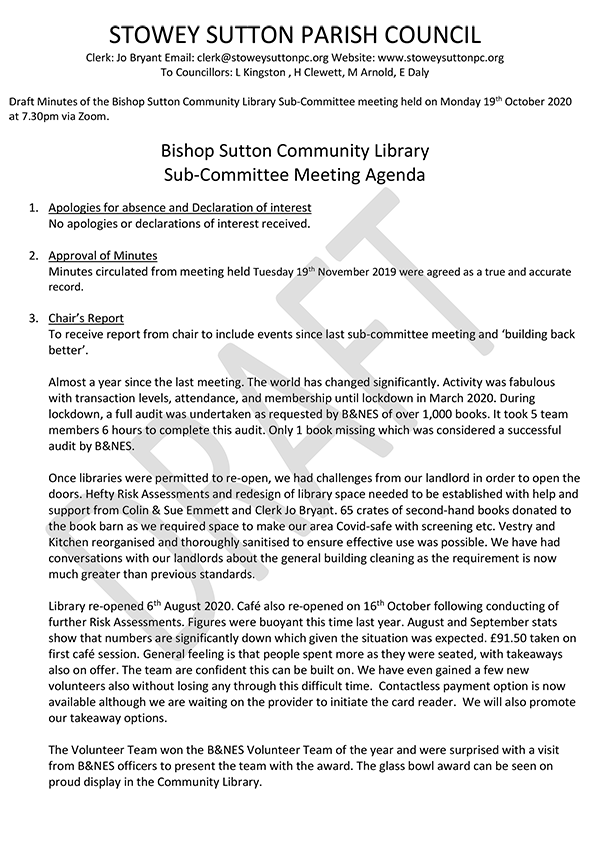 Bishop Sutton Community Library Sub-Committee 2019 Minutes
Bishop Sutton Community Library Sub-Committee 2018 Minutes